To stop money worries, all you need is money in the bank or a way to systematically generate money to assist with your daily needs and wants. An online business can help with this process as long as the business is profitable and has a good foundation.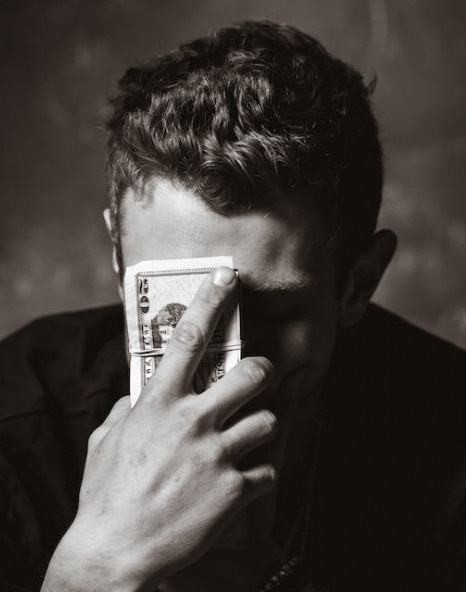 Even if you have a lump sum of money in the bank, you still need some plan to keep it. Otherwise, it will disappear as your needs arise daily. Money, at times, seems to walk away on its own. Sometimes you have to tell money where to go, or it will go where ever it wants to go.
The State of the Economy
The economy has caused a great deal of strain on people all across the globe, especially during these covid 19 times. As a result, many people faced economic issues, including money issues. In my country, many people lost jobs that they thought would only end during retirement. As an IT professional of over twenty-five years, even I was affected during the height of covid 19. I was a manager responsible for a staff of about five people.
I slowly watched as human resources removed my direct reports from under me to another younger manager. I could not understand why this happened except that it was the system. The handwriting was on the wall, though, so I was not surprised when I got that dreaded call from human resources. Several other managers and regular employees were laid off from the same company weeks before I got my phone call. Even the same human resource manager that did my exit interview was laid off several weeks after me.
No Career is Indispensable
One would think that being in the informational technology field was a safe place even in economic times, but this proved that no career is indispensable. Luckily, I had already started the process to stop my money worries by learning to supplement my income online. While fully employed, I started my online career using the affiliate marketing business model.
All is not a loss, though. Because of being laid off, I am now in a much better position, and I am no more living from paycheck to paycheck. You will never know how creative you can be until you have a crisis. Many other persons laid off in our country found themselves starting businesses using the Internet as a tool.   I thank God that covid 19 is finally beginning to disappear. At least during the writing of this article.
Tough Economic Times
Inflation has sent the price of food, gas, housing, and everything else soaring, which has occurred without an increase in wages. One solution to stop money worries is to start an online business to supplement your income.
Starting an online business is not easy; if it were, many people would have done so. But anyone can start a business with the correct training and a proven business model, and affiliate marketing, in my opinion, is your best option.
Because of the economic crisis compounded by the covid crisis, some begin going without to make their money stretch a little further. You may miss a meal to ensure your kids can eat or stop going anywhere or doing anything fun.
Life becomes full of pressure, and you can't think clearly to get yourself out of the predicament. The news and financial experts are of no help. They talk about whether or not we're in a recession when it might end years down the road – and in the meantime, you're worried about keeping the lights on and being able to afford gas to get to work the next day.
Stop Money Worries Today
You don't have to live like this. Money worries can wreak havoc on your emotional and physical well-being, and you need to address them starting today to turn things around. No one will throw you a financial life preserver, so you must make this happen.
If you are presently employed and not affected by any crisis, then you should take action before a situation develops in your life. I am not saying that a problem will develop in your life, but who knows? It happened to me, so no one is exempt.
Conclusion
You can stop money worries or begin the process by starting an online business using affiliate marketing as your foundation. Below, you'll find a link to a starter affiliate training in a community I have been part of for many years. This community is stable, and thousands of like-minded individuals are waiting to help you with this journey.
I've been a member of this community for over seven years now. You will receive sound advice on how to get started supplementing your income in a way that helps you make ends meet at first and allows you to build a full-time business whenever you choose.
Access your Free Starter Affiliate Training and Online Entrepreneur Certification here and begin your successful journey.