Since it's still early in the new year, I'm just pausing to say a happy new year to you and your family and also offer you some suggestions for success in your business for 2023.  Not sure whether you have kids or a spouse or both, but just in case.
For some reason, all around the world, millenniums are still living with their parents. I guess it is cheaper for them to survive in this economy.  We are glad to have them still at home. I have two grown kids who are still living at home with my wife and me in the Bahamas.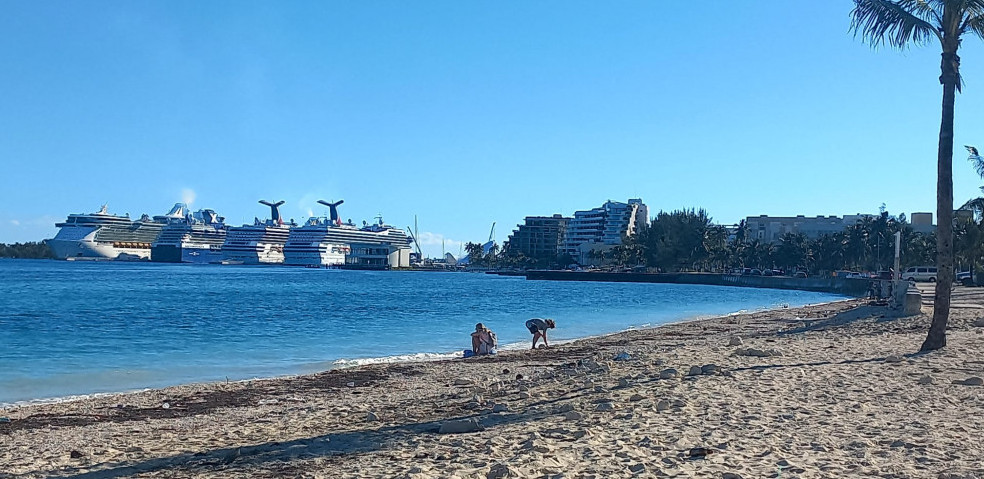 See my Facebook profile below and a picture of my family.
The 4th photo on the list is a picture of us while in Canada in 2015, attending my baby sister's wedding. You may need to log into your Facebook account to view though.
https://www.facebook.com/andrew.moss.5836/photos_by
Above on the right of this page is a photo of a picture I took of the cruise ships docked in Nassau, Bahamas, after I was through with my morning exercise on the beach. The Bahamas is such a beautiful place to live.
Some suggestions for success in your business for 2023 while you are a part of the WA Community. 
Whether you are a starter member or a premium member of the Wealthy Affiliates community, success for you and your business is possible if you stay focused and dedicated to your posted goals.  Hopefully, you have recorded them in your profile in the community.
Choosing your direction and deciding on a Niche to start your business in is critical to your success as well. But you should complete the basic training using the Online Entrepreneur Certification Course first if you are new to Online Business.
Kyle and Carson, the CEOs of the community, are always making enhancements and improvements to the community to assist members in achieving their goals.  For example, a niche finder tool was just added this January to assist the members with finding a niche in their passion for starting their businesses. The niche research tools can be used by anyone, no matter the level or experience in doing affiliate marketing.
Once you are logged into the community, you will see the Niche Research tool on the left side of the menu.  It will be the first item on the menu. Just wanted to highlight one significant improvement to the community. So many to mention, but since this one was just added, I wanted to highlight this.
As a member of WA, you have to choose a path or direction in which you want to go in order to have some sort of success in your business.  Success here in this community is a journey and not a sprint. In other words, this takes time to develop.
The Path I Choose
At first, when I joined the community, I went through the entire Online Entrepreneur Certification Course and then went on to promote Wealthy Affiliates as my niche after I understood the ins and outs of online business.  By the way, I am still learning. You should always be learning something.
To assist me with promoting the Wealthy Affiliate program as an affiliate, the Affiliate Bootcamp camp training is also available. This can be accessed from the training tab at the top under 'Training.'  It is the second course on the menu.   I went through this course and now beginning to see some success in my business.  By the way, if you are not new to online business or affiliate marketing, then you can also take this route once you are a starter or a premium member of the community.
I am also in the process of further developing a site to send further traffic to my physical Air B and B unit rather than depending fully on the air b and main site to collect bookings for me.  I'm able to do these things all because of the Wealthy Affiliates community. I used the information in the entrepreneur certification course to set up this site.
Here is that site…. still being developed, though.
Click Here to see my new site.
What I loved about the Online  Certification Training is how it takes you through each step sequentially, beginning with purchasing your new domain and finding a niche to promote.
All the best to you for this year and the years ahead as you build your business. And remember, you can always ask for help in the community.  There are hundreds of members waiting to assist you, including me, with your journey.